Jazzin' the Park is a free live music event that brings together diversity and community through music and art. Situated in the beautiful surroundings of Winckley Square, Preston, our event is part of The Preston Jazz & Improvisational Festival and takes place annually.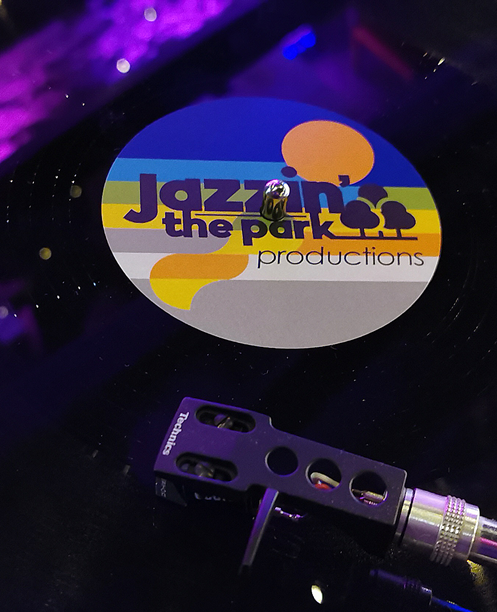 Jazzin' The Park Productions is a non-profit organisation bringing together people and communities through music. The Jazzin' The Park team was formed by a collective of Djs and friends residing in the Preston area, with a passion for music and vinyl records. The philosophy has always stayed the same, to share great quality music, to the people, for pure listening pleasure!
Music is universal. People laugh, cry, celebrate, praise, commemorate to the soundtrack of music the world over. We dance together. We sing together. We come together.
This is why Jazzin' the Park Production sees music as the perfect way to promote strong and unified communities, who celebrate their commonalities and differences. Plus, we love it!!!
We love Soul, House, Hip-Hop, Latin, D'n'B, Electronica, Funk, African, Broken Beat, Reggae, Bass, Disco, Techno, etc. etc. etc. 
And of course, we love JAZZ!
Jazzin' The Park 2021 online rewind

"Thank you for creating the most beautiful memorable day, with wonderful music and a gorgeous, chilled out friendly vibe, my family and I absolutely loved Jazzin' The Park."
Laura, Preston

"I've been going to Jazz gigs since the early '90s - mostly in London - and can honestly say that Jazzin in the Park has amongst the best I've had the pleasure of attending. Amazing music and a super relaxed, diverse crowd (families too) who really appreciated what they were watching. I would bet that a few kids got inspired by what they saw; things like this can really turn heads. Fabulous stuff..."
Rob, Preston


"There are few places in Preston you could pull off a Jazz festival. So you choose a leafy Georgian Square, a sunny day, a bunch of musicians so confident they can underplay sublime Jazz tunes to a diverse crowd, littered with Bohemian youths, who totally bought into the vibe perfectly created by Jazzin' the Park Productions. Welcome to Preston City."
Councillor Martyn Rawlinson, Cabinet Member for Preston Resources & Performance